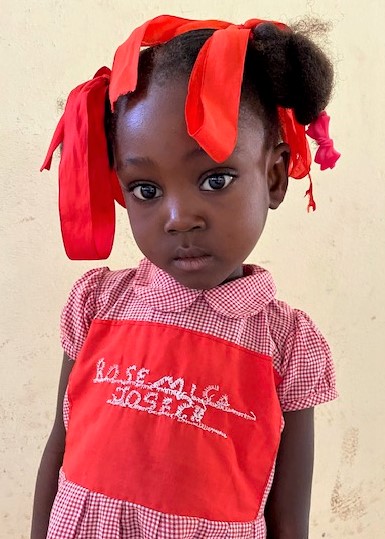 Rose-Mika Joseph
Rose-Mika is the youngest of seven children. She has three sisters and three brothers. Her mother sells honey syrup in the mountains and her father sells bags of water in the streets to help provide for their family. Rose-Mika loves playing with her dolls.
School
Saint Alban Primary School
Rose-Mika's Unmet Needs
Basic Needs
Your monthly sponsorship provides what is needed for your child to receive an education; including tuition, uniforms, nutritious meals, books, school supplies, and medical assistance.
Review your selections and confirm your payment on the following page
Total required to fully sponsor Rose-Mika: $39